Giant Garden Games
Hire our giant garden games to keep your BIG and LITTLE guests amused throughout the day
All our games where possible are made by ourselves to a very hire standard,
Four games for only £110.00 (depending on venue location)
Extra games available for £20.00 per game
(A £100.00 refundable damage/loss deposit may also be required)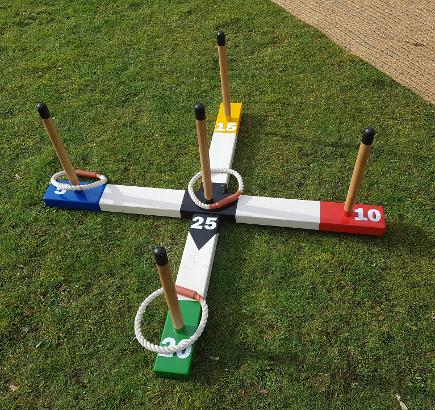 This is our handmade version of the popular QUOIT'S game, It measures 90cm by 90cm with pegs standing over 30cm tall.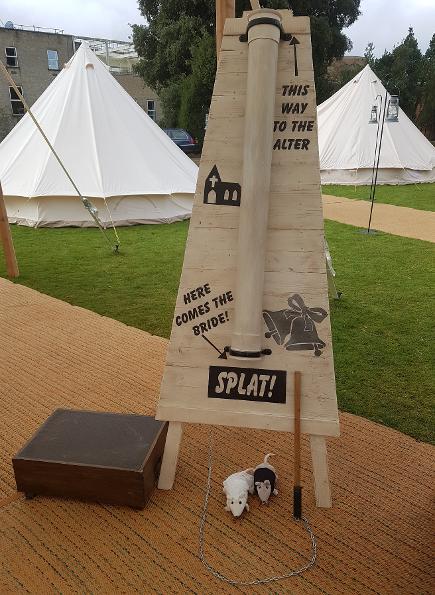 This is our own handmade version of the famous SPLAT THE RAT game,
It has its very own dressed Bride and Groom rats for you to try and catch as they pop out the chute,
The box shown is for your smaller guests to stand on to help put the rats down the chute.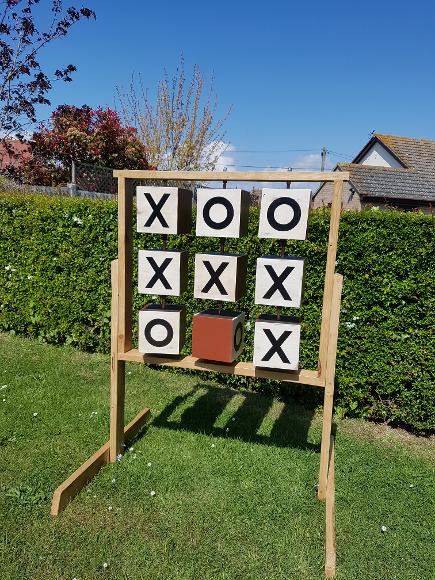 This is our own version of the TIC-TAC-TOE / O&X's game, It stands 120cm tall with nine wooden cubes which all turn separately.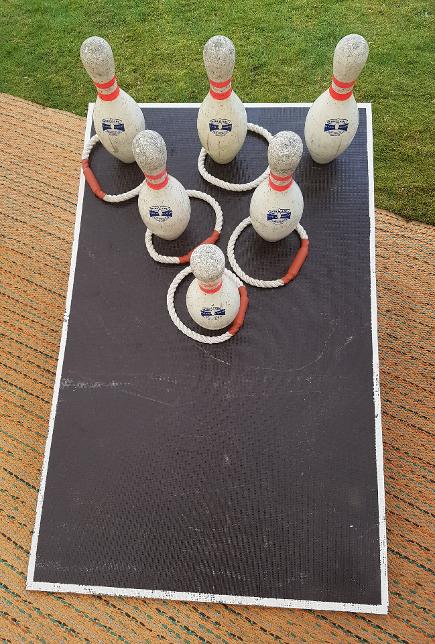 Our handmade SKITTLE RING TOSS game, consists of 6 genuine Ten Pin bowling pin set on a 120cm x 75cm angled board, supplied with 4 rope rings for you and your guests to try their luck,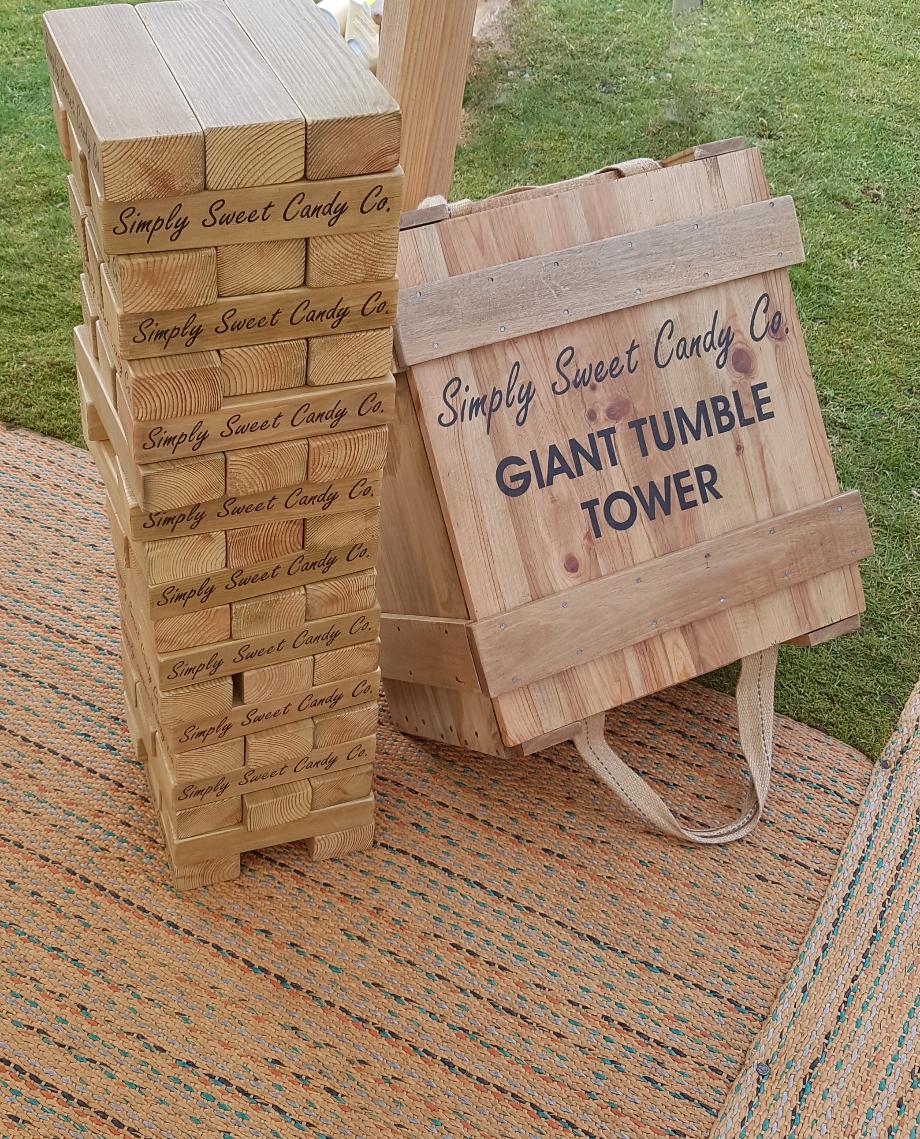 Our handmade version of the very popular JENGA / TUMBLE TOWER